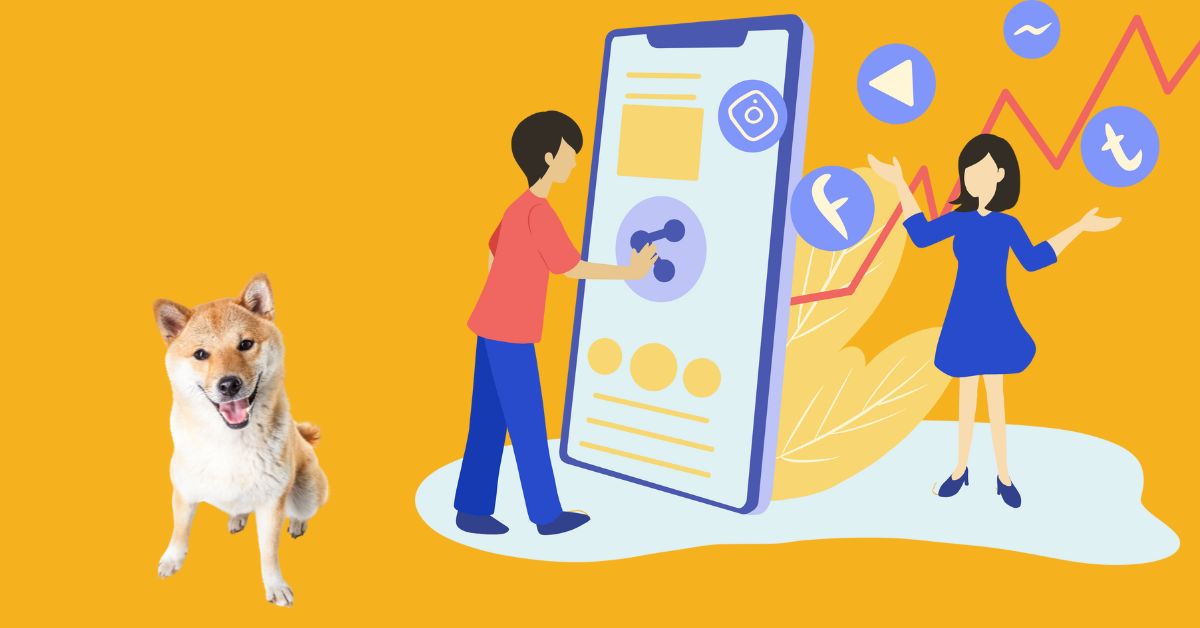 We Setup and Manage Your Social Media
The secret to social media isn't so secret.
It's all about CONSISTENCY.
So you need to post something every other day?
Yes, only accounts with regular content improve their reach incrementally.
That sounds like a lot of work, you're probably already far too busy.
Don't worry, let us take care of it for you and even create all the content for you – everything from copy to videos to landing pages and everything in between.
Social Media Marvels: Foxdog Marketing's Platform Powerhouse!
Welcome to Foxdog Marketing, the place where we don't just scroll through social media; we dominate it with a touch of marketing magic!
Social Media Management: More Than Just Doge Memes
Social media isn't just about cute shiba inu memes (although we love those too). It's a powerful tool to connect, engage, and convert your audience. And guess what? We're the wizards who can make your brand the star of every platform.
Facebook: Where Friends Become Fans
Our Facebook aficionados will turn your page into a social sensation. We'll craft posts that make people hit the like button faster than you can say "friend request accepted." It's not just about likes; it's about building a community.
Instagram: Picture-Perfect Branding
Instagram is all about visuals, and we've got the art of storytelling through images down to a science. From stunning photos to engaging Stories, your brand will shine brighter than a filter on a sunset pic.
X (Formerly Twitter): The Art of the 280-Character Story
In the world of Twitter, brevity is key. Our tweet-tailors will craft concise yet compelling messages that keep your followers engaged and coming back for more. We'll make your brand trend like it's the latest viral meme.
LinkedIn: The Professional Powerhouse
LinkedIn isn't just for job seekers; it's a goldmine for B2B connections. We'll help you build a professional presence, engage with industry leaders, and turn connections into opportunities. Your brand will be the talk of the boardroom.
Pinterest: Where Ideas Blossom
Pinterest is where creativity meets discovery. Our pinning pros will create boards that inspire and engage your audience. Your brand will be the muse for DIY enthusiasts, wanderlust travelers, and recipe seekers alike.
TikTok: Dancing to Digital Success
TikTok is all about fun, and we're here to make your brand the life of the digital dance party. Our creative content creators will craft TikToks that go viral and have your audience grooving to your brand's beat.
YouTube: Lights, Camera, Action!
Video is king on YouTube, and we're the directors of your brand's blockbuster. We'll create engaging video content that not only tells your brand story but also keeps viewers hitting the subscribe button.
The Foxdog Playful Promise
We know social media can be a jungle, but we're here to make it feel like a walk in the digital park. Our team is not just social media experts; we're also creative, approachable, and ready to turn your brand into a social media superstar.
Ready to Rule the Social Media Kingdom?
If you're ready to make your brand the talk of the social media town, contact Foxdog Marketing today. Let's turn your social media channels into a digital playground where engagement, fun, and results reign supreme. Your brand's journey to social media stardom starts here!
Blog
We provide The Foxdog Blog as a resource for businesses to improve their own inhouse marketing department. So if you'd rather get your house in order before working with an agency, you couldn't ask for a better place to start!